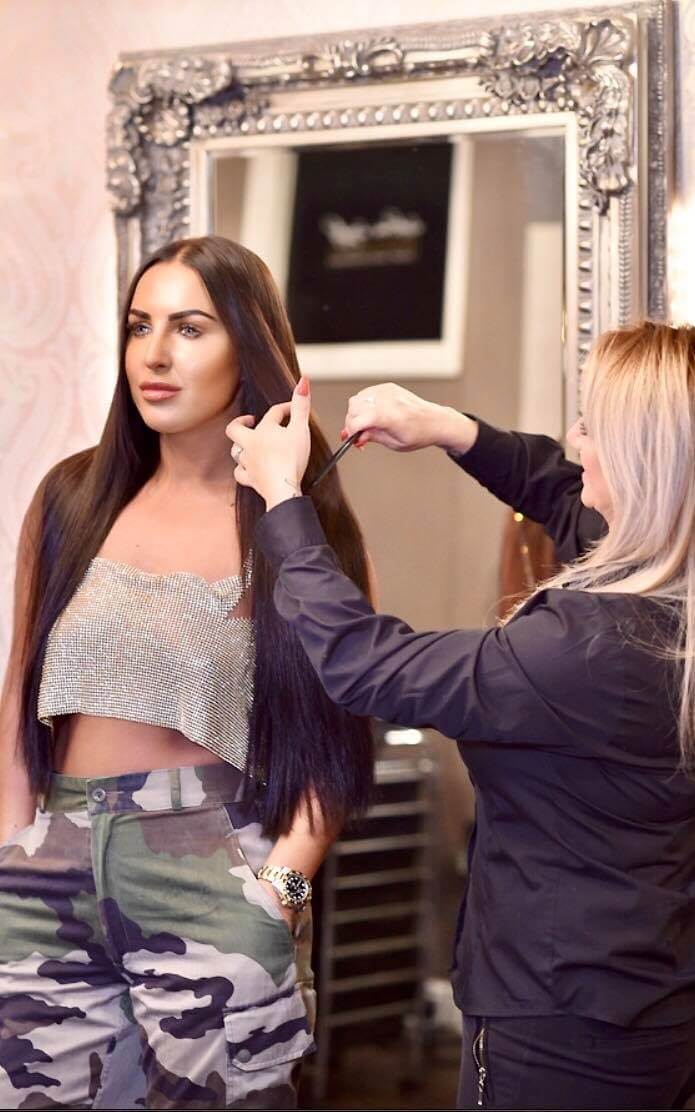 The Good Salon Guide is the only independent, nationwide scheme for assessing professional standards and services within the hairdressing industry and has become the Kitemark for quality.
The criteria for salons to become Extensions Artist under Good Salon Guide are strict – the toughest criteria they have. Evidence of qualifications, experience, the hair used, suppliers and more must be shown before the recognition is awarded. This strict criterion gives the public full confidence in knowing that the salon is fully qualified to carry out extensions services and that the hair used is 100% human and from a reputable company.
Ludicrous Lengths is proud to the 1st Salon in the South West to obtain this prestigious accreditation.
A 5 Star Rating means Top-of-the-range salon with highly-qualified staff and personalised service. Ludicrous Lengths has recently obtained this rating.
Good Salon Guide's Blow-dry recognition gives customers confidence that they are choosing a blow-dry bar with a qualified stylist providing quality and affordable hair styling.
Recently launching our blow dry bar we have obtained the blow-dry recognition.